Author Interview: Rachel Schneider
OH MY GOSH. Guess who I have today?! Welcome RACHEL SCHNEIDER. I love you. You know this already but I thought I would say it again. It is amazing to have you're here at T & G Book Boutique! I am so happy that I can torment you with a few questions!
First off, tell us a little bit about yourself!
I never know exactly how to answer this question. Do you want to know about my home life as a mother and wife, or my weird obsession with chocolate? Either way, I'm fairly boring. I work full time, write part time, and attempt to keep my family alive.

So far, I have succeeded. Mostly.
(RIP Bubbles, you were the best beta fish a family could ask for)
Why did you decide to write?


Ever heard of the saying, if you can't find anything you want to read, write it?
Well, essentially, that's what I did. I found myself wanting to change a book's outcome, or give a MC a different personality trait. So much so, that I found myself writing my own MC with my own endings.
Were you scared to publish your first book?
Noooooo. Not in the slightest.(I'm a liar.) I was HORRIFIED.
Taking Mine wasn't ever supposed to be published. It wasn't until I let my best friend, Alicia, read it and she pushed me to do something with it. The day I had scheduled to send the manuscript to me editor, I almost backed out. At times it's still scary, but I've found some of the best things in life are terrifying.
Can you give us a little sneak into your next book, Forfeiting Decency? (Ok, I am selfish. I am asking this just for my benefit)
FD is a runoff of one of the secondary characters from Taking Mine. It's set four years after TM ends, and it's a standalone.
It's still considered a New Adult, but with high adult content. Kaley, the MC, is trying to find her way in life, but she has a habit of being an anti-hero with some major baggage.
She's not exactly the most lovable character (at first), but she's super fun.
What keeps you motivated to write?


Sanity.
I write for my sanity. It's the ultimate escapism. I truly love creating a story from scratch and watching it develop. It's almost like a story will refuse to go away if I don't write it. It's really out of hands.


Favorite hobby other than reading?
This would require me to be interesting, which I am not. Does sleeping count? I vote yes.
Tell us an embarrassing story?! LOL I know you have one and I am dying to hear it!



I recently had an author friend catch me readjusting my nose ring in the parking lot of a signing, and it took everything in me to convince her I wasn't picking my nose. I'm pretty sure I failed.

Just this last weekend I went to a birthday party and my two year old daughter pulled my top down, exposing my beautiful nips to the world. Not in the pool, might I add.
If you had to pick between reading or writing what would you choose?
What kind of question is this? An FBI interrogation? WHAT KIND OF MONSTER ARE YOU?


Tell us one weird or interesting thing about you?
I'm terrified of popping balloons. No one believes me until they see my freak out at a birthday party. It's legit, irrational fear.


Pick one: Werewolf, Vampire, Siren, Demon, Alien?
I'm in love with the Luxen series by Jennifer L. Armentrout, so I have to say Alien. Damon is one of my favorite book boyfriends.
Who is your ideal boyfriend? Please describe in detail.
I have Nice Guy Syndrome. If he's nice, I immediately can't stop staring. He's the guy with a dry sense of humor and no ememies. Physically? I don't really have a type. I'm kind of obsessed with Dylan O'Brien, so something close to him if I was forced to choose.
Like in an FBI interrogation.


Do you plan to venture out of the contemporary romance?
Yes. Eventually. I was actually writing a cross between dystopian and contemporary when Forfeiting Decency came about. I put it on hold, because Kaley is super demanding.
Thank you so Rachel! I love you and your books. Seriously, if you haven't read this woman's debut novel go do that NOW. It is amazing.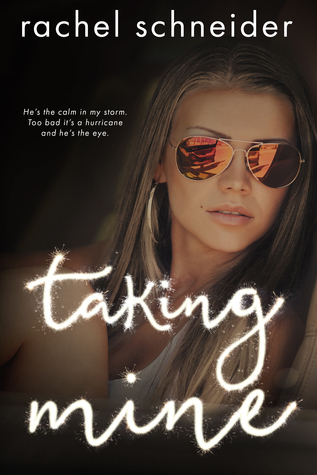 "Nothing I have ever tried has given me the thrill like taking something that isn't mine does."

Lily is eager to make a better life, for not only herself, but for the brother who raised her. When her scholarship is revoked, she resorts to desperate measures to pay for tuition, trying to keep her life on track—the same measures she promised herself she'd never take again—and fears the consequences. Things only get more complicated when a deal is offered that is almost too good to be true.

In walks the distraction: Justin. An annoyingly good-looking guy who pushes her to not give up on her dreams, even when things don't go as planned. Despite Lily's best efforts, Justin falls into a world of fast cars, fast money, and fast crooks.

After all, habits are hard to break.